The best junk removal service in Sanford, FL says: "What's up!"
Sanford Junk Removal is not your typical (sloppy, late-arriving, pricing gouging, half-assing, couldn't care-less-about-cleaning-up-after-ourselves) junk removal business.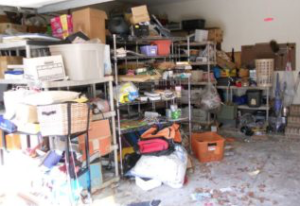 Are you looking for someone to help you clean out the garage? Maybe you have some unwanted furniture you're looking to remove. Did you move or relocate to another city or state and have household junk that needs to be disposed of? Maybe you're moving into a new home (congrats by the way!) and you have plenty of building materials you need hauled away after that renovation. Or yard waste? Whatever the situation may be and you're left with junk, we're here to the rescue. Yes, we like to think of ourselves as junk heroes!
Junk and trash removal services are more than just removing junk! We eliminate all your stress and pain. We will do all the work. We donate, recycle or dispose of all items that we remove. We will haul away everything! Junk removal of furniture, appliances, trash, garbage, construction materials, donations, etc!
Some of the most common items we remove are sofas, love seats, tables, recliners, televisions, dressers, mattresses, box springs, yard waste, and miscellaneous stuff. Our fees are based on how many items you have and how much room they will take on the truck or trailer. Our fees include dump and/or recycle fees. No nonsense add-on fees, just a simple quote!
We are located in Sanford, Florida and provide junk removing and hauling services throughout Central Florida – Orlando, FL – Lake Mary, FL – Winter Park, FL – Maitland, FL – Altamonte Springs, FL – Casselberry, FL – Longwood, FL – Oviedo, FL – Winter Garden, FL – Apopka, FL – Deltona, FL.

Our process is simple so you know exactly what to expect when you call Sanford Junk Removal.
We offer affordable and upfront prices (we hate hidden fees too).
We'll call 15-30 minutes before your scheduled appointment to confirm and let you know we're on our way.
Point us to the junk and we'll get to work. Our team is courteous, friendly, and professional.
The saying goes "One man's trash is another man's treasure." We do our best in donating and recycling as much as we can. You can feel good you're helping the community as well.
We guarantee and commit to never:
Push you to buy or be salesy
Pressure you to make decisions quickly
Charge ridiculous fees
Disappear half way through or be impossible to reach
Disrespect you and your home by leaving a mess behind
We just want you to be worry free. Leave all the dirty work to us.
Here's a list of Junk Removal, Hauling, and Cleanout Services that we provide:
Appliance Removal
Furniture Removal
Yard Waste Removal
Hot Tub Removal
Trash Removal
Mattress Disposal
Television Disposal
Refrigerator Disposal & Recycling
Construction Waste Removal
Electronic Waste Disposal
Foreclosure Cleanouts
Apartment or House Cleanouts
Garbage Removal
Not seeing what you're looking for here? Just call because we do it all!
Whaddya Waiting for? That junk won't remove itself…
We're in a slap-happy mood today. Call (407) 710-8601 right now, mention this website and we'll hook you up with a best friend discount.