The best junk removal service in Deltona, FL says: "What's up!"
Deltona Junk Removal is the most affordable junk removal services in Deltona, Florida. Our best price guarantee will ensure you get the best deal ever.  We can handle nearly any and all junk removal in Deltona, to include trash, debris, appliances, carpet, furniture, and more.  Once we leave your home, business, or project site nothing will be left behind and the entire job will be done with professionalism and a thorough completion.
We are professionals at the removal of the following items in your home or business:
Junk removal
Trash Removal
Debris Removal
Appliance Removal
Carpet Removal
Furniture Removal
Playground Removal
Shed Removal
Refrigerator Removal
Washer & Dryer Removal
Warehouse Cleanouts
Wood Deck Removal
Hot Tub Removal
General Junk Removal
Office Cleanouts
Land Clearing
Lot Clearing
Estate Cleanouts
Shrubs and Landscape
Yard Waste Removal
Garage Cleanouts
Construction Site Clean-Up
Demolition Clean-Up
And more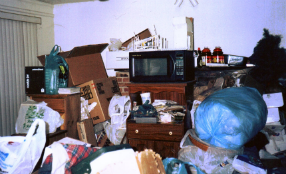 So no matter what removal project you have in Deltona, at Deltona Junk Removal we can handle any removal project no matter how large or small, nasty or clean, or simple or complex.  We have trained professionals who will perform the work safely and efficiently so that you can restore order in your home or business.
Our pricing is among the most competitive in the market, which is why we always feel comfortable with our best price guarantee so that you will always know you are receiving the best price in town.  Junk Removal in Deltona can indeed be a very dirty job, and depending on what you need removing, can even be a dangerous job.  Don't hurt yourself like many people do by trying to remove junk, debris, appliances, and more from their home or property.  This is why it is best to leave some jobs to the pros so that you can avoid the hassle as well as avoid injury.
If you have done some major landscape work or tree trimming and cutting, then you likely have quite a pile of debris, clippings, and more.  This might be a good time to call the debris removal Deltona specialist to take care of all of your removal needs.  We have the manpower and hauling equipment necessary to make the job smooth and efficient.
We don't recognize it but junk accumulates over many years and can be a problem if it gets out of control. We provide free quotes with no pressure or strings attached, and junk removal in Deltona FL is our specialty, so do not hesitate to contact us for a free quote today.
It is our duty in debris removal in Deltona, to go above and beyond to recycle any items that we possibly can as part of our efforts to be an environmentally-friendly company.  Some of the items that are often good candidates for recycling are:
Computer recycling
Printer recycling
Monitor recycling
Electronics recycling
Metal recycling
Tire recycling
Certain trash recycling (bottle, cans, plastic)
Let us remove and haul away any refrigerator or appliances from your home in Deltona.  These tasks can be very overwhelming for most people and most families, given the sheer size of the item that needs to be moved, as well as the proper disposal method.  This is why if you have a large refrigerator it likely will make the most sense to call the professionals who have experience in refrigerator removal in Deltona, FL.
You also might be responsible for an estate clean-out in Deltona which can be a tremendous amount of work, hassle, and headache that other family members are relying on you to accomplish.  Let us take this heavy burden off you by giving us a call.  We can provide very competitive pricing that will make this an easy decision, and we will do a thorough and complete job so that this difficult project can be completed to your satisfaction.
At Deltona Junk Removal, we're always a responsible community partner when performing disposal of any junk, debris, landscape clippings, furniture, appliances, and more.  We recognize that we have a responsibility to perform this disposal always in an environmentally-friendly way, and have a great respect for this requirement.
So call Deltona Junk Removal today at (407) 710-8601 for a free estimate and a helping hand to bring restoration to your property…and your life!